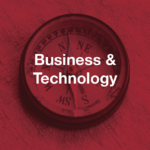 Kate Carnahan graduated from Ball State University in 2017 with a bachelor's degree in English. She is currently pursuing a master's in Management and Leadership from Western Governors University while working as a transaction coordinator at Dauby Real Estate in Evansville, IN.
In her free time, Kate still enjoys writing fiction, spending time with friends and family, and fostering dogs and cats through her local shelter. 
Read more about her career in real estate and her time at Ball State.