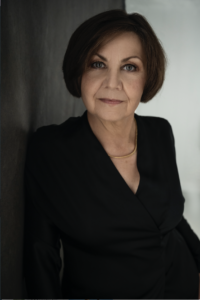 Clarinetist Elizabeth Crawford is Professor of Music Performance at Ball State University. A native of Louisville, Kentucky, she holds degrees from Furman University, magna cum laude, and the University of Michigan School of Music. She earned her doctorate at the Florida State University College of Music, where her doctoral treatise "The Chalumeau in Eighteenth-Century Vienna: Works for Soprano and Soprano Chalumeau," investigated the rare music of the primarily Italian court musicians working in the Habsburg empire. Prior to her tenure at Ball State, Elizabeth was a long-time member of the Jacksonville Symphony Orchestra where, in addition to performing with the orchestra, she was an active chamber musician and teacher. While living in London from 2002-2005, she performed extensively with virtually all of the major orchestras in the United Kingdom and recorded at the BBC, Abbey Road, Angel, and Olympic Studios. In 1995, her performance at the International Clarinet Association's conference was included on a Highlights from ClarinetFest '95 CD, one of only a few performances selected from the conference. She remains an active performer at ICA conferences and has held positions as the organization's advertising coordinator and coordinator of the High School Solo Competition. Elizabeth has performed and taught at festivals and universities throughout the world including Poland, New Zealand, Italy, Spain, and South Africa. Notable conference performances include those at the International Double Reed Society, National Flute Association, European Clarinet Association, College Music Society, International Viola Congress, American Viola Society, the National Association of College Wind and Percussion Instructors Conference, and the Clarimania Festival.
Elizabeth is a proponent of music for E-flat clarinet, having commissioned eight solo works for the instrument. She has also transcribed the five works by 19th-century Italian composer Giuseppe Cappelli for E-flat clarinet and piano, which are available on the Potenza label. Her editions of Cappelli's four works for B-flat clarinet and piano are available from BRS Music in Indianapolis. A CD of American music for E-flat clarinet, Instant Winners, was released on the Albany Records label in fall 2018, and a second CD of music for E-flat clarinet, which contains commissions by five female composers, is forthcoming in late 2021. Elizabeth is a 2020-21 recipient of a Fulbright Core Award to the Lisbon Polytechnic in Portugal, where, beginning in March 2022, she will share her expertise on the E-flat clarinet through teaching and performing. She is the 2021 recipient of the College of Fine Arts Creative Endeavor Award for the School of Music.
Elizabeth is also a registered yoga teacher, a Bridge Ruby Life Master, enjoys hiking in America's national parks and exploring the beauty of Indiana.